Taobao Blouse - Wine 2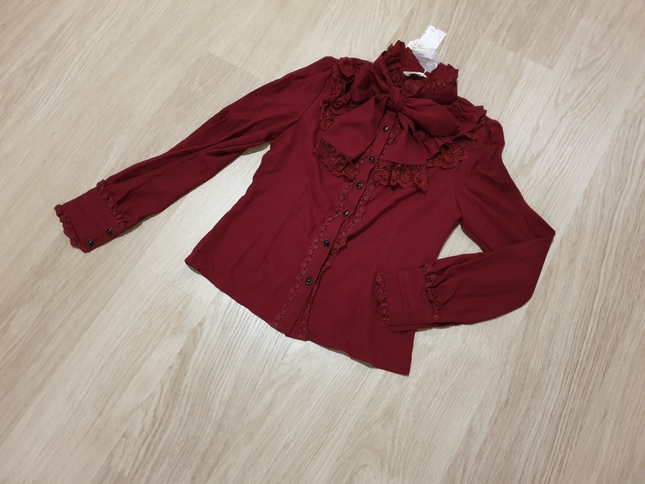 Sold for:
$22
Sold on: 08/08/21
Sold to:
floatawaylilly
(
+39
,
-0
) (United States)
---
Sold by:
Seller location:
Australia
Oceania

Wine - new with tag
Comes with neck tie

It fits comfortably for 85cm bust and 70cm waist :)

Please read my seller terms before buying. Shipping for this item is quoted at 500 grams, I can combine shipping and give you a discount if you buy 2 or more items from me.

DOMESTIC SHIPPING: $10
INTERNATIONAL SHIPPING: $25 to US / Canada. Please ask for others

Taobao / Off Brand
---
Shipping to Oceania:
Contact seller for quote
---
Shipping outside Oceania:
Contact seller for quote
---
Condition:
New With Tag
---
Brand:
Offbrand
---
Colors:
Reds
---
Category:
Blouses
- I will refund/invoice differences of more than $5 in shipping if I over/under charge. - All listing prices are in USD, but invoicing will be in AUD. - All sales are final, if you have any questions or inquiries, please contact me before purchasing and payment. No returns or refunds will be allowed. - I am not responsible for damages during shipping. All items are shipped out in the conditions as listed. - I accept 2 week payment plans arranged before bidding, and usually a 20% non-refundable deposit. This can be adjusted at my discretion if you wish to PM me. - As a seller, I only leave feedback once the buyer has done so. Thank you for your understanding.
Buy it Now placed by floatawaylilly for $22 on 2021-08-08 04:19:10 UTC
More from this seller:
---
More from this seller:
26 items