ON HOLD FOR LORI Angel Heart Cutsew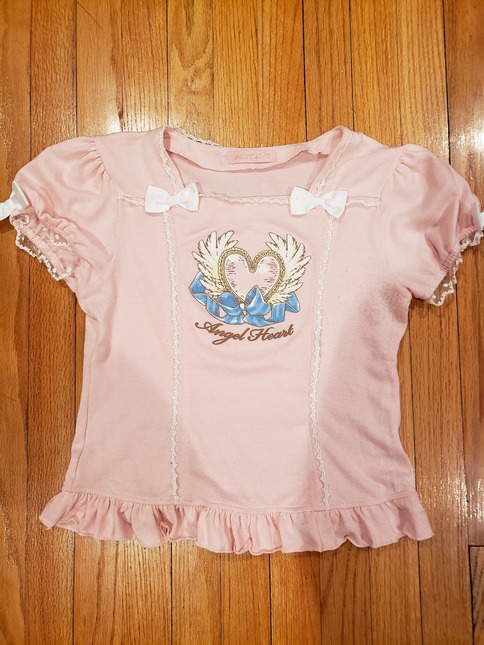 Sold for:
$5
Sold on: 03/16/21
Sold to:
Mintylori
(
+24
,
-0
) (57201)
---
Sold by:
Seller location:
New York, 11530
USA

Bodyline Angel Heart Cutsew in Pink


---
Shipping to United States:
$3
---
This item does not ship outside United States
---
Condition:
Good
---
Brand:
Bodyline
---
Damage:
Piling
---
Style:
Sweet
,
Casual
---
Colors:
Pinks
---
Category:
Cutsews
Only PayPal accepted. No returns accepted. When you purchase a listing, you are committing to the transaction. If you do not follow through I reserve the right to contact a moderator and/or leave negative feedback. You may purchase multiple listings for a combined shipping rate. You must purchase all of the listings through the website interface by clicking the "bid" or "buy now" button on each item. Once you win the items I will confirm the total cost with you before sending an invoice for the combined total. I am not responsible for packages once they have been shipped. If you would like to insure your package then please let me know when we do the transaction via PM. All packages are shipped via USPS First Class for small packages and Priority for large packages over 1 lb (this applies to mostly all dresses). All include tracking within the USA. International shipping is OK, but rates may vary depending on your location; please PM me for a quote. The lowest rate usually ends up being about $15 for small packages and $25 for large packages to European countries. I can only make it to the post office once a week to ship packages on Fridays or Saturdays. Sorry, I cannot go any sooner.
Buy it Now placed by Mintylori for $5 on 2021-03-16 01:48:33 UTC