Offbrand Adjustable Length Hooped Petticoat *Please read description!*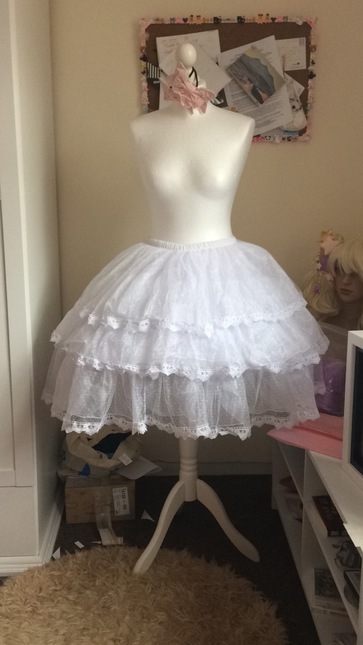 Sold for:
£18
Sold on: 12/11/18
Sold to:
KawaiiDream
(
+2
,
-1
) (Vigo (Pontevedra))
---
Sold by:
Seller location:
UK
Europe

Only worn twice. I'm selling this because it does not fit under a standard angelic pretty dress. I have attempted to tuck the ruffles in but they fall out and hang from under the dress, but other than that it's really good for a big bell shaped dress! Please bear this in mind before buying.
---
Shipping to Europe:
Contact seller for quote
---
Shipping outside Europe:
Contact seller for quote
---
Condition:
Good
---
Brand:
Offbrand
---
Style:
Casual
---
Colors:
White
---
Category:
Petticoats
Not for trade unless specified in the description. I do not do payment plans, and I send invoices and pay invoices via PayPal only. If you have questions please ask before bidding. All my listings specify asking for a shipping quote unless stated otherwise in the description or title.
Buy it Now placed by KawaiiDream for £18 on 2018-12-11 21:14:01 UTC