Innocent World Floral Socks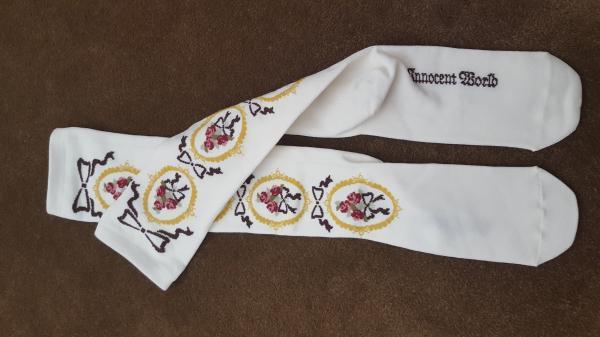 Sold for:
$8
Sold on: 05/26/16
Sold to:
larebear
(
+47
,
-0
) (78229)
---
Sold by:
Seller location:
45239
USA

Innocent World Floral Socks

Innocent World Floral Socks New without tags
INTERNATIONAL SHIPPING: Buyer must comment for shipping quote


---
Shipping to United States:
$4
---
Shipping outside United States:
Contact seller for quote
---
Condition:
Like New
---
Brand:
Innocent World
---
Colors:
Creams
,
Gold
,
Reds
---
Category:
Socks and Tights
Attention all buyers: I have cats. If buyer does not respond within a reasonable amount of time (3 days), I will relist the item and leave negative feedback. Paypal invoices ONLY. All sales are FINAL. If you back out of a sale for whatever reason, I will leave negative feedback. I reserve the right to refuse to sell to you if I find your feedback on LM to be sketchy or bad. I am not responsible for lost packages. I will give you a tracking number, and then it is out of my hands. If you provide an incorrect address and the mail is returned to me, I will ship out to your correct address (with additional shipping fees). I generally ship within 3 business days. Please let me know if you have time restrictions. I ship in padded envelopes unless otherwise noted (ex- bags, hats, etc go into boxes) I will do my best with measurements of garments, but please take with a grain of salt! I am not a professional.
Bid placed by larebear for $9 on 2016-05-19 21:32:25 UTC