Angelic Pretty Whip Jacquard Op BROWN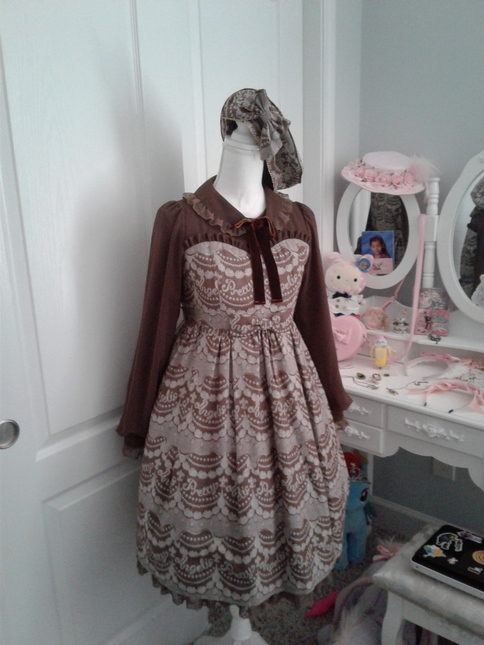 Beautiful jacquard series, I really love it but it is too hot to wear where I live, even sometimes in winter :(
Selling with beret, will not split. I wore it out once, I got it new with tags, and it is in excellent condition.
No payment plans.
I am looking to trade for the Royal Chocolate Round JSK in Brown in Size M, but that is all.
International buyers please PM for shipping quotes first before purchase.





---
Shipping to United States:
$12
---
Shipping outside United States:
Contact seller for quote
---
Condition:
Very Good
---
Brand:
Angelic Pretty
---
Style:
Sweet
,
Classic
,
Casual
---
Colors:
White
,
Creams
,
Browns
,
Gold
---
Sizing Notes:
Long Length
---
Reference Link:
Lolibrary.Org
---
Category:
One Piece
More from this seller:
---
More from this seller:
3 items