Angelic Pretty Rose Toilette OP in Red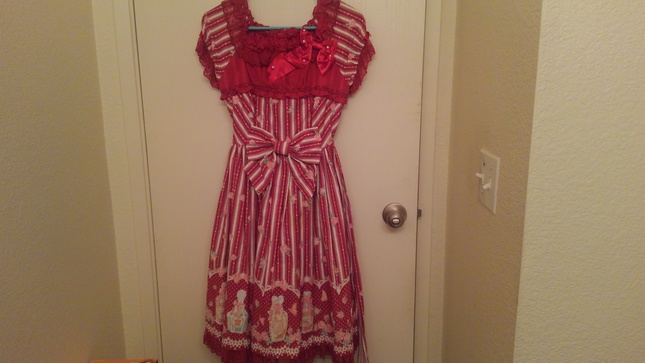 Sold for:
$117
Sold on: 04/20/18
Sold to:
papercute
(
+21
,
-0
) (Kansas)
---
Sold by:
Seller location:
98409
USA

I ended up getting the mint version of this which is the color I've been looking for so I want to give someone who has been looking for this dress to have a chance to own it. Measurements are in the lolibrary link. I accept PayPal only and shipping cost is calculated by location.

I live with cats and dogs which while they are not near my wardrobe it should be noted if you have allergies.


---
Shipping to United States:
Contact seller for quote
---
Shipping outside United States:
Contact seller for quote
---
Condition:
Very Good
---
Brand:
Angelic Pretty
---
Style:
Sweet
,
Classic
---
Colors:
White
,
Reds
---
Sizing Notes:
Plus Size Friendly
---
Reference Link:
Lolibrary.Org
---
Category:
Dresses
Buy it Now placed by papercute for $117 on 2018-04-20 04:25:34 UTC