Angelic Pretty MILKY-CHAN the fawn wash cloth towel PINK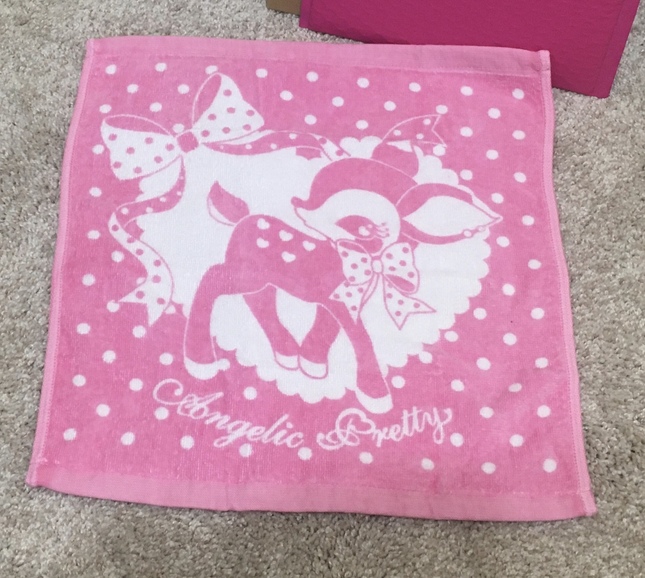 Sold for:
$61
Sold on: 03/18/21
Sold to:
deerylou
(
+59
,
-0
) (USA, Illinois 60617)
---
Sold by:
Seller location:
99705, USA
USA

Angelic Pretty
Milky-chan wash cloth
Super cute, but I need to start downsizing my novelty collection.
US shipping: $4

---
Shipping to United States:
$4
---
This item does not ship outside United States
---
Condition:
Like New
---
Brand:
Angelic Pretty
---
Style:
Sweet
---
Colors:
Pinks
---
Category:
Stationery and Home Goods
1. All items sold as-is, where-is. 2. No refunds, unless significantly not as described. Buyer to pay return shipping. 3. Any loss/damage incurred during shipment is the sole responsibility of the USPS or your local postal service. Most items over $50 are insured; the buyer is responsible for filing their own claim. 4. Please view auction photos carefully, as not all condition issues may be described. 5. ABSOLUTELY NO E-CHECKS OR DEBIT CARD PAYMENTS; IT TAKES TOO LONG TO CLEAR. 6. Foreign buyers are responsible for all customs charges and fees; seller is not responsible for delays. 7. Buyer is responsible for selecting a viable shipping address at time of payment. THIS IS IMPORTANT. I will ~only~ ship to the address you provide in PayPal.
Bid placed by deerylou for $225 on 2021-03-18 21:29:59 UTC
Bid placed by doritomom for $60 on 2021-03-12 01:17:58 UTC
Bid placed by Meeb-chan for $20 on 2021-03-12 00:40:45 UTC
More from this seller:
---
More from this seller:
10 items