Gothic and Lolita Bible Vol. 30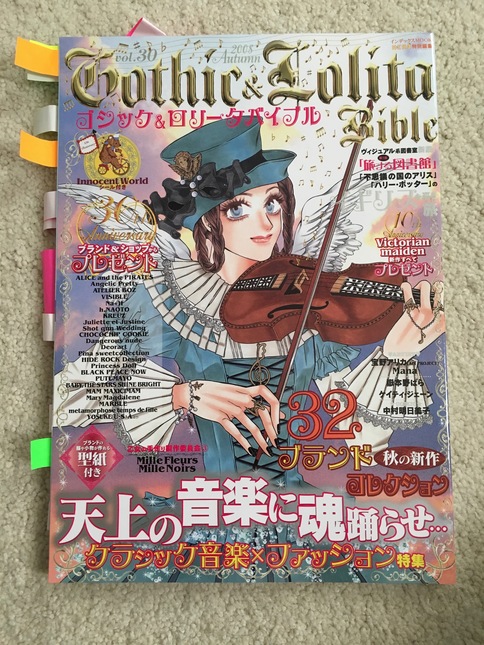 Sold for:
$14
Sold on: 05/11/17
Sold to:
Solimar_393
(
+313
,
-0
) (Maryland, USA)
---
Sold by:
Seller location:
USA, California, USA
USA

Selling Vol. 30 of GLB - in great condition! :) Please note it may have a bit of residue on some of the pages from sticky notes. Comes with all of the inserts/ patterns/ etc. I will be shipping this by Media Mail w/in the US as it is the most economical method.


---
Shipping to United States:
$4
---
Shipping outside United States:
$0
---
Category:
Stationery and Home Goods
~ I can ship worldwide, and I ship from a pet and smoke free home. ~ For both domestic and international buyers, please comment for a shipping quote. ~ Please message me your address after you have paid- sometimes PayPal doesn't give me an address :/ ~ I will aim to ship your items 3-5 days after I get your payment!
Bid placed by Solimar_393 for $14 on 2017-05-11 03:08:11 UTC
Bid placed by kittykat12211 for $13 on 2017-05-06 21:25:33 UTC