Offbrand/Bodyline skirts lot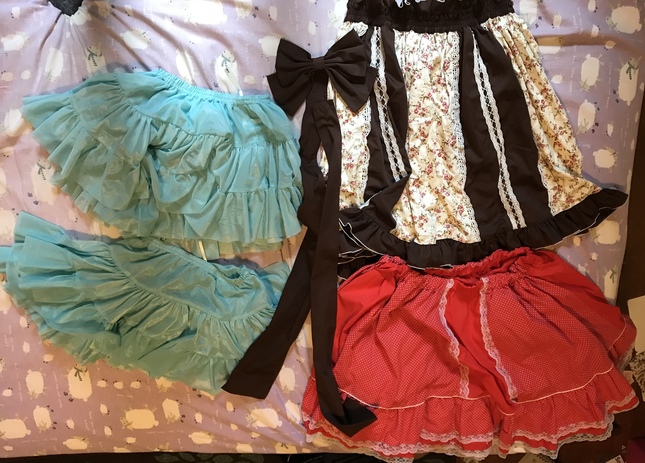 Listing expired on: 10/21/18
---
Sold by:
Seller location:
USA, NC, 28115
USA

Offbrand skirt, bodyline skirt, blue bodyline petticoat x 2
I've cleaned out my closet and all these items no longer fit my style. Included in this lot is one red and white offbrand thrifted skirt, one brown and cream/floral bodyline skirt (waist ties and detachable bow included, second owner), & two teal bodyline petticoats.
Bodyline items are 2xl, skirt fits about the same. Ask if you need specific measurements or have questions!
Nonsmoking home, I do have a dog and cats
---
Shipping to United States:
Contact seller for quote
---
Shipping outside United States:
Contact seller for quote
---
Condition:
Good
---
Brand:
Bodyline
---
Style:
Sweet
,
Classic
,
Country
,
Casual
---
Colors:
Creams
,
Reds
,
Blues
,
Browns
---
Sizing Notes:
Plus Size Friendly
---
Category:
Skirts